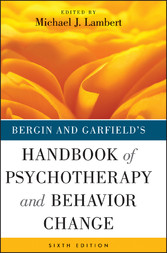 Bergin and Garfield's Handbook of Psychotherapy and Behavior Change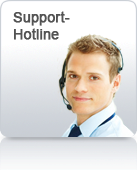 von: Michael J. Lambert
Wiley, 2013
ISBN: 9781118418680
Sprache: Englisch
864 Seiten
,
Download: 32950 KB

Format: PDF, auch als Online-Lesen

Typ: A (einfacher Zugriff)
Praise for Bergin and Garfield's Handbook of Psychotherapy and Behavior Change, Sixth Edition
'Not only is this a unique resource, it is the only book that all practitioners and researchers must read to ensure that they are in touch with the extraordinary advances that the field has made over the last years. Many of us have all five previous editions; the current volume is an essential addition to this growing, wonderful series.'
-Peter Fonagy, PhD, FBA, Freud Memorial Professor of Psychoanalysis and Head of the Research Department of Clinical, Educational and Health Psychology, University College London
'As either researcher or clinician living in the contemporary world of accountability, this invaluable edition of the Handbook is a must for one's professional library.'
-Marvin R. Goldfried, PhD, Distinguished Professor of Psychology, Stony Brook University
The classic reference on psychotherapy-revised for the twenty-first century
Keeping pace with the rapid changes that are taking place in the field, Bergin and Garfield's Handbook of Psychotherapy and Behavior Change, Sixth Edition endures as the most important overview of research findings in psychotherapy for professionals, academics, researchers, and students. This bestselling resource presents authoritative thinking on the pressing questions, issues, and controversies in psychotherapy research and practice today.
Thorough and comprehensive, the new edition examines:
New findings made possible by neuro-imaging and gene research
Qualitative research designs and methods for understanding emotional problems
Research in naturalistic settings that capitalizes on the curiosity of providers of services
Practice-relevant findings, as well as methodological issues that will help direct future research
MICHAEL J. LAMBERT, PhD, holds an Endowed Chair in Psychology at Brigham Young University where he teaches several clinical psychology courses while maintaining a private practice. His research, conducted over more than thirty years, emphasizes psychotherapy outcome, process, and the measurement of change. He is the coauthor of the Outcome Questionnaire, a measure of treatment effects.